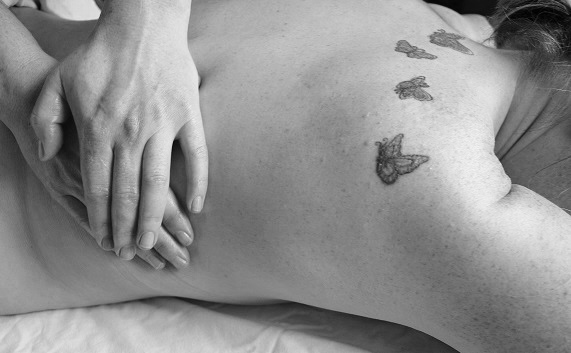 FACE TREATMENTS
Your face is one of the most exposed parts of your body to the wind, sun and air and is constantly absorbing toxins and air pollutants which can make skin sensitive and irritated. We also often have tight cranial and facial muscles/fascia which in turn can cause many attributory factors like headaches, wrinkles, TMJ and even migraines.
OSTEOPATHIC FACIAL - customized 60 mins. $75
Our luxurious signature facial incorporates osteopathy techniques that are anti-aging and give relief of tension in the muscles and fascia of the face and head. The utilized botanical skin care products are selected for your individual skin needs; using selected essential oils, herbal botanicals, precious oils, clays, and hydrosols making you feel refreshed and relaxed.
Includes cleansing, exfoliation, toning, extractions (if needed), mask, moisturizer and osteopathic therapy of the neck, face and head.
BODY TREATMENTS
Body treatments are similar to facials, but made for the entire body. The skin is the body's largest organ so it is just as important to cleanse, exfoliate, hydrate and nourish the skin on your body as it is the skin of your face.
HERBAL BODY WRAPS - 60mins $75
This wonderful treatment begins with a full body dry brush exfoliation to open the pores and improve circulation. Your body is then wrapped in hot herbal-infused linens and covered in blankets giving a cocoon feeling of relaxation. You are then given a relaxing face and scalp massage while wrapped and finish with a moisturizing massage scented with your choice of essential oils.
DETOXIFYING - Lemongrass and ginger draw toxins out through the skin leaving you feeling healthy and refreshed.
RELAXING - Lavender, Chamomile, and Valerian soothe the spirits and encourage relaxation.